Data centers are the beating heart of many businesses, commercial properties, and institutions. At INS we understand the need for customization in all the data centers we help our clients to develop. We have decades of experience working with some of the industry's best manufacturers and installation firms to help all our clients realize the data center they need today as well as long into the future.
Your Dedicated Representative Will Help Guide The Process
INS is a hands-on firm that understands how to efficiently implement IT projects of nearly every scale. To that end, we provide you with a dedicated representative to help guide you through the process and coordinate with all essential parties.
They will do more than simply assist in the sales process. Your dedicated INS representative can help with taking and placing bids. If needed your representative can travel to your job site to help with estimates, contract negotiations, and system design. Our representatives have decades of experience working with project managers and coordinating with all necessary parties to make sure your data center project goes off without a hitch.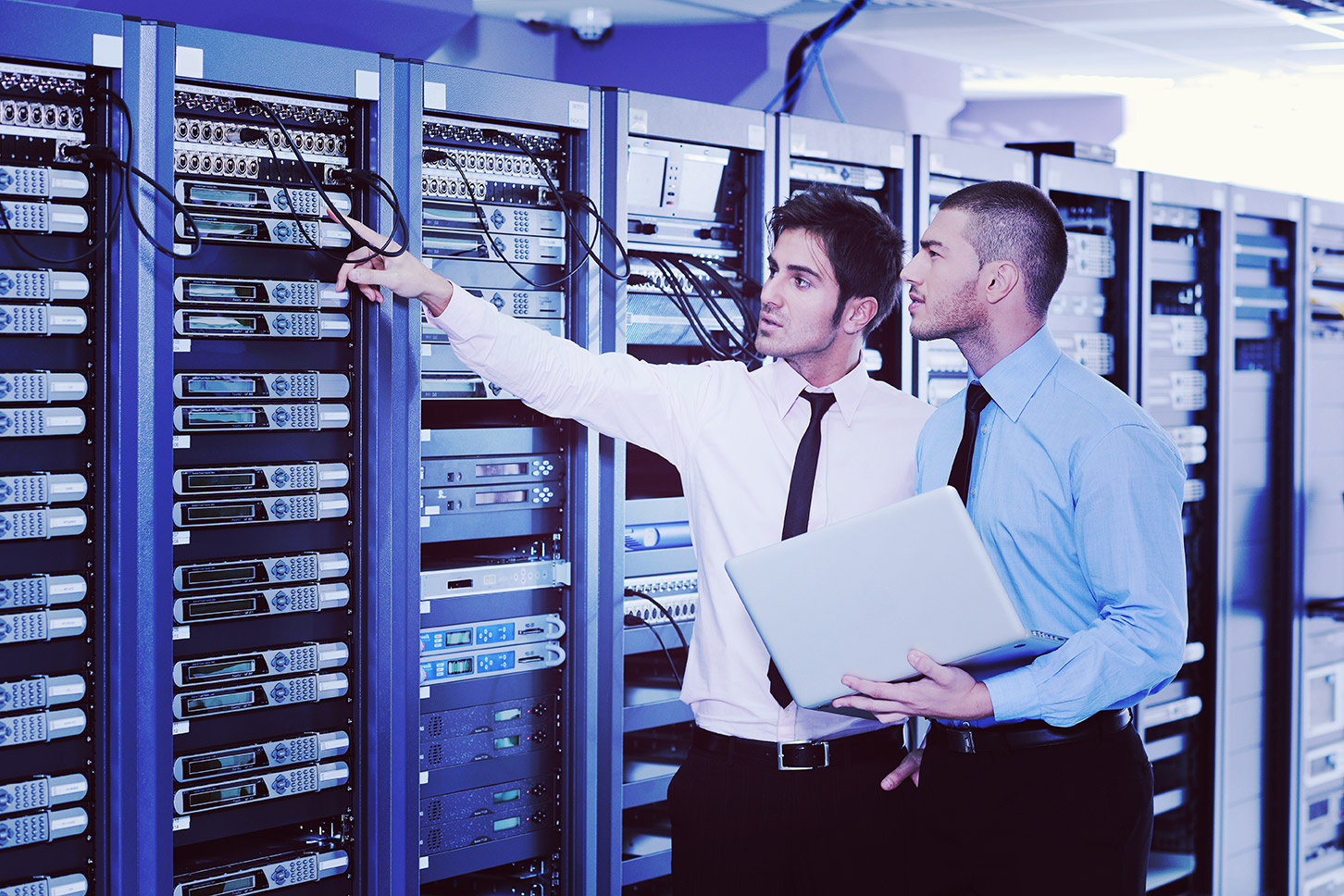 Partnering With
Industry-Leading
IT Manufacturers
We use industry best practices to help find the right vendors for your data center needs. Our process includes identifying not just what you need today, but how those needs might evolve long into the future. As needed, we can help with training your in-house IT staff to make sure they have everything they need to maintain your data center.
Our extensive experience in data center design, consulting, and sales has given us the opportunity to partner with some of the industry's best manufacturers.
INS Works With Industry Leading Manufacturers & Vendors
Industry-Leading Customer Service
INS is dedicated to offering the highest level of customer service. Our consultants are always available to answer questions and explore your data center options. If need be, our experts can help train your in-house IT staff to make sure they have everything they need to maintain your network.
 INS's services don't just stop when we sell you high-quality data center components. If you ever have a question or a concern we are there to support you.
Industry-Leading Data Center Components & Tools
At INS we don't just help you connect with industry-leading IT manufacturers. We understand that there are a lot of other components that go into the nuts and bolts of a complete data center that meets your needs in the here and now as well as into the future.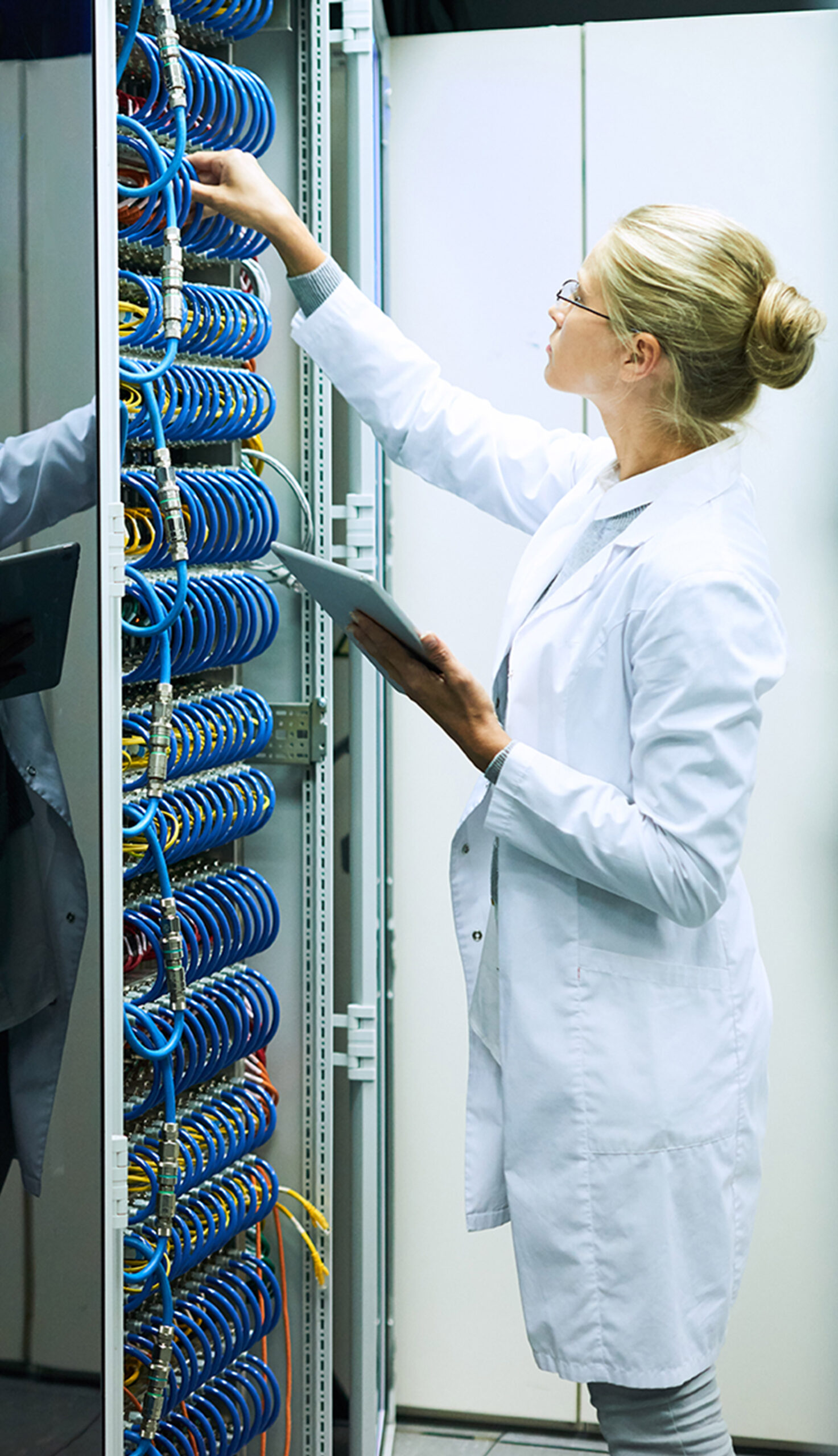 Commscope Systimax and Uniprise Copper
If servers are the beating heart of a 21st Century data center, then the cabling is the blood vessels that feed the network. Copper cabling tends to be one of the most popular types of cabling. Especially for components that might need to carry a charge.
Commscope Systimax and Uniprise Fiber Optic
Fiber optic cabling is increasingly popular in structure data centers and partnered networks. Fiber optic cabling is one of the best options for transferring enormous amounts of data throughout a site as well as between primary and backup servers in a single data center location.
Chatsworth eConnect® PDUs
This is one of the most effective solutions to provide cabinet-level power management, and environmental monitoring as well as electronic access control for multi-tenant and enterprise data centers. This makes eConnect® PDUs a great option for commercial properties that might have subdivided storefronts or independently operating departments.
Chatsworth RMR® Modular Enclosure
Representing one of the most advanced industrial enclosures. It is engineered to effectively protect equipment with cutting-edge sealing technology, as well as certified ingress protection ratings, and multiple equipment mounting options to support a wide range of IT equipment and data center equipment. This includes things like automation electronics and electrical controls as well as instrumentation. It provides a non-hazardous indoor location wire mesh and wireless enclosures Cabinets
Commscope Systimax and Uniprise Structured Cabling
Structured data centers with predefined standards-based design with predefined connection points and pathways rely on structured cabling. Not only does this cabling strategy take up less space, but it also makes it easier to identify problems and replacing cabling in the future. Not to mention the ease of scalability should your data center needs evolve in the future.
Temp Com High-Quality Tools
The old adage goes that you need to have the right tools for the job. With a data center, this isn't just about screwdrivers, hammers, and saws, as it does fiber splicers, meters, and hand tools.
Looking for more services?